Maker Faire in Newcastle UK
This weekend Maker Faire takes place in Newcastle, UK.
Copenhagen Suborbitals has been invited to exhibit as one of their "Headline Makers".
Maker Faire is a major event for people who enjoy building stuff themself, so we do fit in nicely with our homemade rockets & spacecraft.
We post photos on twitter and facebook from Maker Faire during the Faire:
https://www.facebook.com/CopenhagenSuborbitals
For our exhibit we have taken the remains of the HEAT-2X project, cleaned off the soat and grime from the launcpad fire, applied a fresh coat of paint and some new stickers.
Rune has come up with a design for a combined transport & exhibition stand for the rocket parts, that allows us to transport the HEAT-2X disassembled into its major parts, yet easily assemble it into a full rocket at the event.
We have allowed ourself some artistic liberty in mating the HEAT-2X rocket with one of the 1/3 LES capsule models. They happen to be well proportioned for each other, despite never having been designed to fly together.
So for the exhibit the 1/3 LES capsule acts as the make-believe space capsule and LES system for the rocket. It looks mightily impressively.
http://www.makerfaireuk.com/all-makers/headline-makers/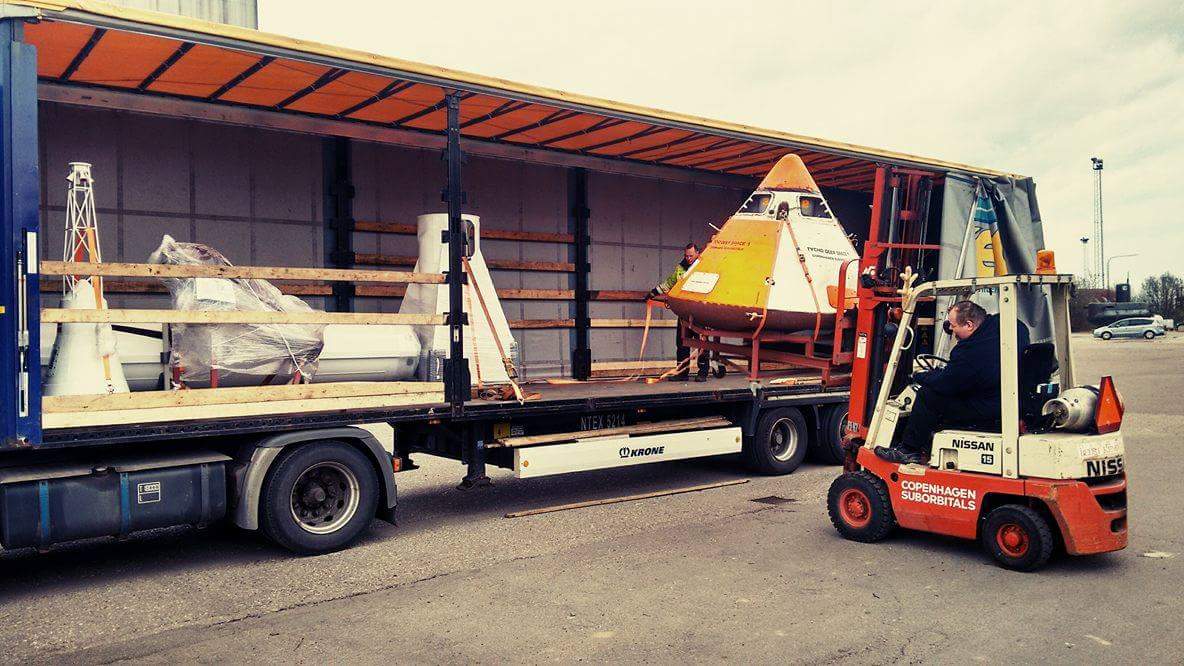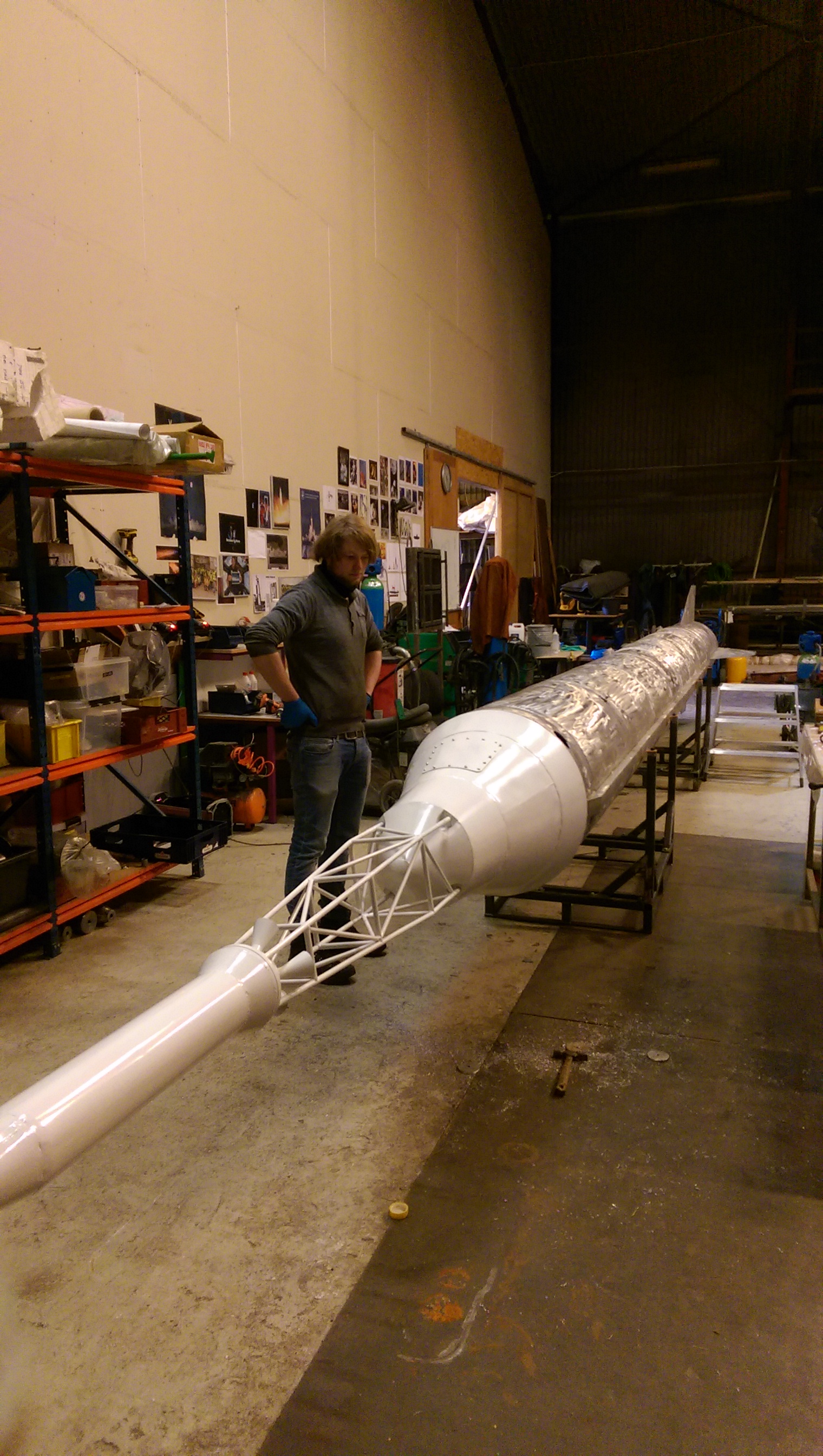 Science i Forum
This sunday-thuesday 24-26. of April 2016 we participate in the yearly event "Science i Forum" in Copenhagen.
It is a science & technology event for schoolchildren.
For this year Bo Brændstrup has come up with a design for a rocket that the schoolchildren can build at our stand at the event, and launch inside the convention center.
In line with the way we build our own rockets, the design uses materials bought at the local hardware store, the local arts & crafts store etc. The schoolchildren will get to see that something as fun & exciting as a rocket can be build by themself using materials bought in ordinary stores around town.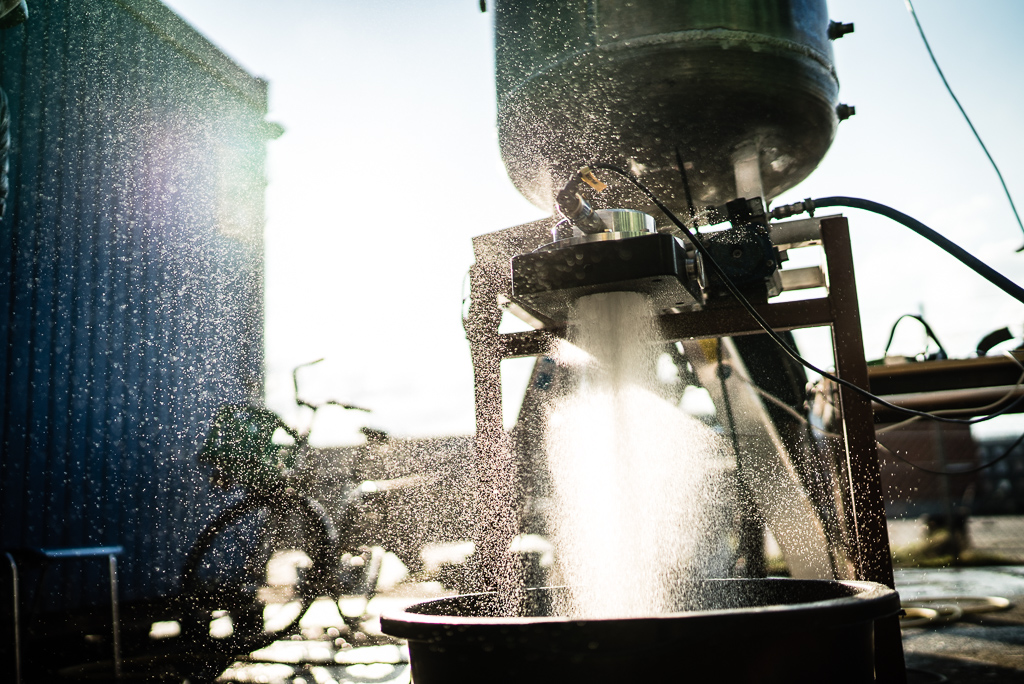 Meet Andreas Mogensen and CS in Herlev 2. of May
At the public library in Herlev there will be a space event on the 2. of May 2016, 17:00-21:00
Andreas Mogensen has returned from the ISS, and will be at the library together with a speaker from Coepnhagen Suborbitals to talk about space.
We will be putting up an exhibit of our spacecraft and rockets at the library. They will be in place well before the event and remain a little while later.
A visit from Singapore
Last week the students from NTU in Singapore paid us yet another visit. This is the last visit in this round of teaching them.
They were present and inspected the last stages in production of the third and final of the three engines they have designed during the course. They took part in testing the injector they have designed and they were trained in measurement techniques and how to do acceptence testing on items received from a manufactor and see that it conforms to the design.
This visit is a part of a longer course that NTU in Singapore pay Copenhagen Suborbitals to teach their students. The work is done by members of Copenhagen Suborbitals, who donate their time to generate income for Copenhagen Suborbitals for use in our own projects.
We have taken the students through a course on the theory of rocket engines and of static testing. Then the students have designed an engine, an injector and a teststand under our guidiance. Their design is inspired by the BPM-5, which we have been using as a running example in our teaching.
In the autum or early winter we might conduct actual static tests of the three engines the students designed.
Until then the items reside on a pallet in our storage area. Export regulations means we cannot let the items leave the country without further work or at all.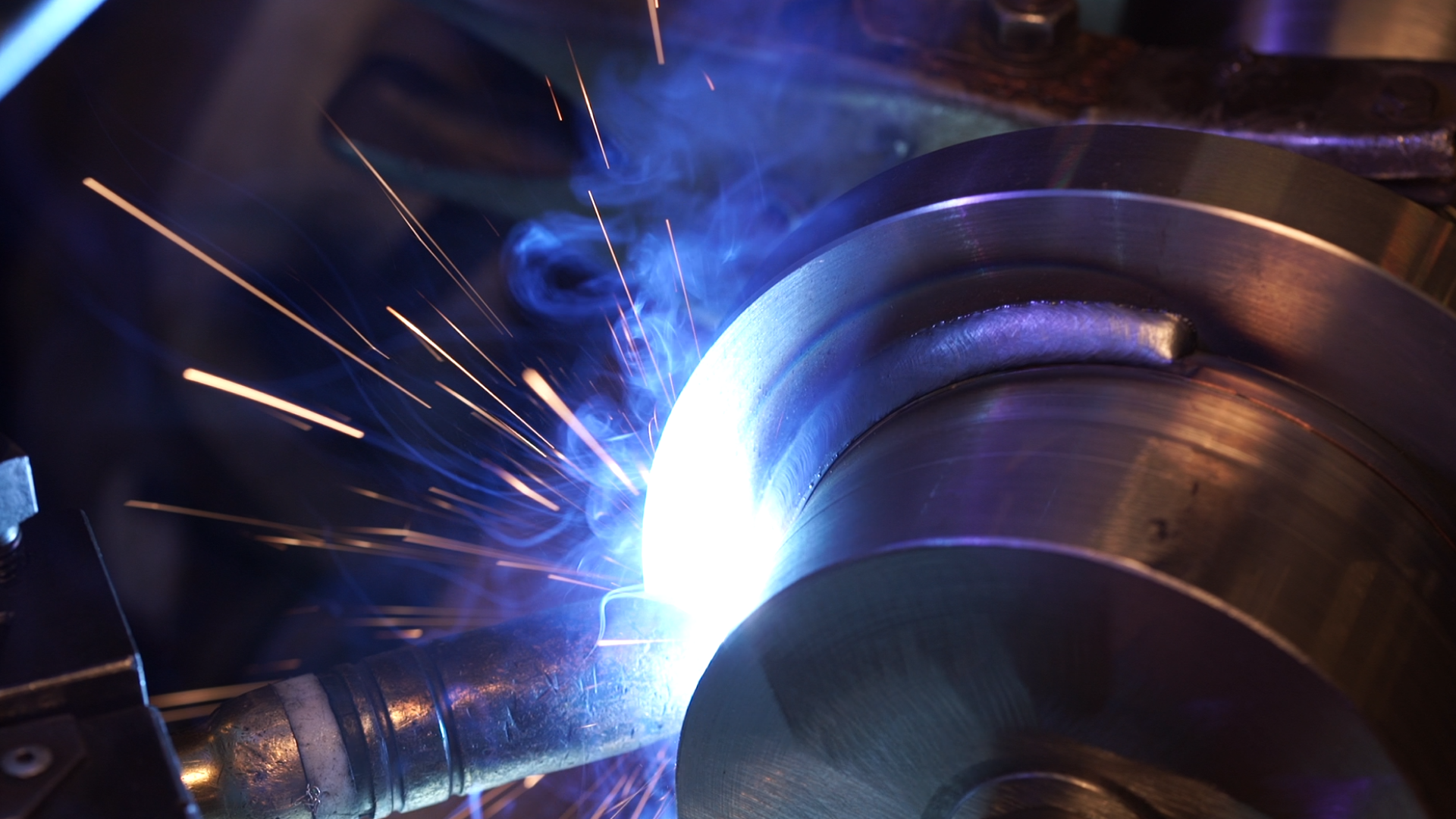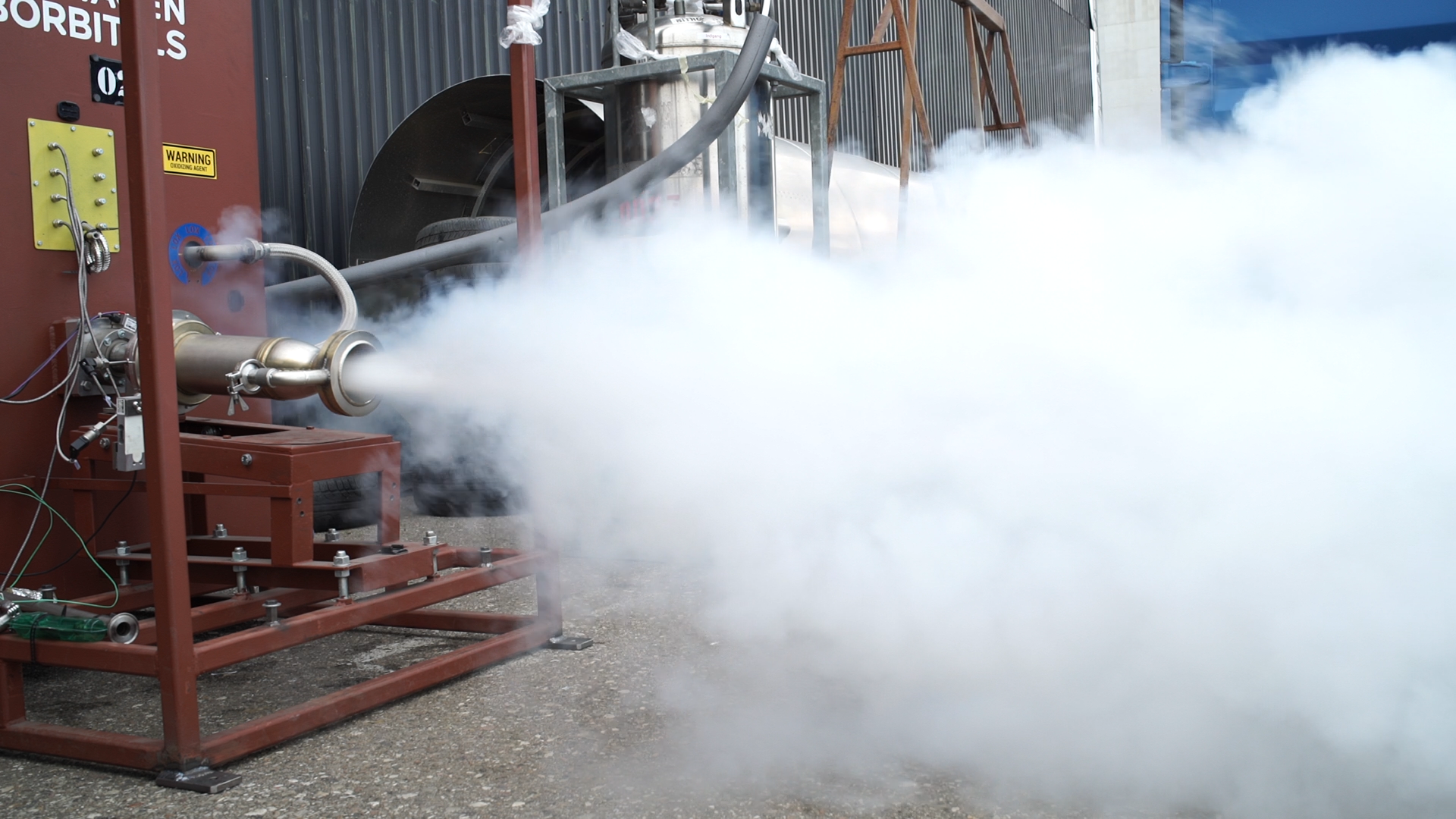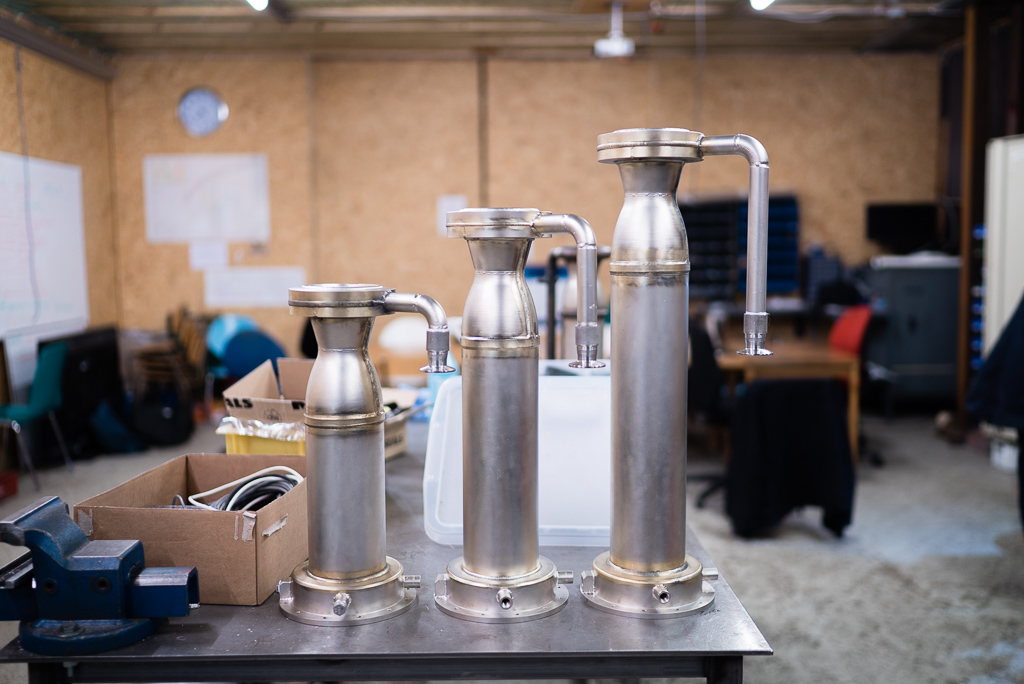 Static testing in preparation for this years NEXØ launches
We intend to conduct a few small static tests on the engines for this years NEXØ rockets.
One reason is we have finally (for a lot of money) obtained a set of flowmeters capable of working in the cryogenic LOX environment. This means we can get a much more precise measurement of the consumption of LOX and alcohol during a burn, than we could when we measured by using loadcells on the tanks. Such an inproved dataset will give us new insignt into the actual working of our engines.
The second reason is we wish to ensure the resulting direction of pressure is in line with the engine, and not off by a bit, due to unevenness in the throat of the nozzle or the nozzle being out of round. If we measure the direction of force to be signicificantly off, we intend to mark this and compensate in the way we mount the engine in the rocket.
Since we no longer have the VTC-3 teststand https://copenhagensuborbitals.com/we-need-a-new-teststand/ we have had to come up with something new in order to be able to conduct static tests of BPM-5 engines.
We have converted an old 20′ container into a transportable testcell. The usual BPM-5 teststand fits inside and can be bolted down. This enables us to conduct static tests more freely, since we can more easily move to a new location as areas becomes available to us or ceases to be available.
The weather at sea
The water temperature at Sea off Bornholm is increasing swiftly. Last week for the first time this year we saw measurements above 8 degree celcius near Bornholm.
This means we are optimistic for an early start to this years sailing season. We will need this for the preparations for this years NEXØ launches.
Sputnik spent the winter in NEXØ harbour. We wish to take it to Copenhagen for a short while before this years launch, if at all possible, so that we can conduct tests and rehearsals with the entire setup, to train our people and test the equipment bore the actual launch.