Today we launched the Nexø I rocket.
It was a beautiful launch with a not so great landing. The rocket flew to about 1514 meters before a catastrophic failure occurred.
Even though it didn't go completely as planed we still see it as a partially success. A lot of sub systems actually work as they should.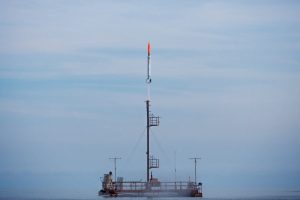 We managed to recover the rocket. We will therefore have a good chance of finding the root cause of the failure.
We will post more about the launch and crash after we have had a closer look at the rocket and telemetry data.